About Us

U-Turn for Christ Kaua'i is a non-denominational ministry designed to help restore to wholeness adult men who are suffering from substance abuse, and for them to once again become healthy members of their families and society,

Men come to the ranch, situated on the beautiful garden island of Kaua'i. The peaceful, serene surroundings help to clear the mind so that the men can concentrate on who they are to God and who He is to them.  We live with the basics, in a bunk house, with a porta-potty bathroom, but full heated shower.  All meals and snacks are provided in 1st Phase. 

A typical day consists of waking at 5:30 am for the bonfire pit, reading of Proverbs and prayer time. After the first two weeks, the men actively work in the community or on the property 6 days a week, 8 hours a day and will head out on work crews after breakfast.  There is time in the afternoon for relaxing, sometimes outings to the beach for surfing and snorkling or trips to the local waterfalls are taken. Letter writing time is during this break. Physical fitness is important too and encouraged in the afternoon. Telephone calls are not permitted during 1st Phase.  After dinner, group time, discipleship meetings, Bible studies and church services at different local area churches including Breath of Life Church, and Calvary Chapel North Shore vary each evening.   

The non-refundable donation for the program is $3,400. or $3,450. (if paying by Visa or MC), which includes all room and board and is a minimal commitment to the 1st Phase which is 60 consecutive days.  No refund is given if the attendee walks away from the program during this phase.  If attendee decides to return, there is a $100 restart donation for each week that the attendee is out of the program, up to 4 weeks or $400.  After 4 weeks, the entire donation of $3,400. (or $3,450. Credit Card Payment) is requested to restart the program from the beginning. 60 days in 1st Phase must be consecutive for graduation.  Maximum success is achieved by completing the 2nd Phase also, which is an additional 6 month commitment.  Assistance to help obtain employment during the 2nd phase is a priority.  During the 2nd phase the men are obligated to obtain gainful employment after 10 days and pay their own room and board. Stewardship of funds is developed, and we suggest that family does not provide any financial assistance during this time. 

Call us for more information. We are here to answer your questions.  We also have references of past men that have gone through the program. 

951-204-2165  www.UturnForChristKauai@gmail.com

Falls close to the 2nd phase house

Pictures of U-Turn for Christ in Texas

"Proverbs Pit" is a U-Turn tradition for morning prayers and reading of Proverbs

Island Roosters add a unique flavor to the beach

Bible Studies on Sunday after church at the beach

Come Join Us on the beautiful island of Kaua'i for restoration and rehabilitation of lives away from the old associations at home.

U-Turn For Christ Arizona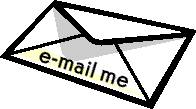 Photos of Life at U-Turn for Christ Kauai



U-Turn for Christ South Carolina

Men will dig a 5' x 5' x 5' Hole as an extreme discipline 

Mighty Warriors For Christ!

[google493ca0124720d20a.html]