About Us

U-Turn for Christ Kaua'i is a non-denominational ministry designed to help restore to wholeness adult men who are suffering from substance abuse, and for them to once again become healthy members of their families and society,

Men come to the ranch, situated on the beautiful garden island of Kaua'i. The peaceful, serene surroundings help to clear the mind so that the men can concentrate on who they are to God and who He is to them.  We live with the basics: in bunk houses with solar electricity and septic.  All meals and snacks are provided  during the first 60 days. Men earn income during the next 6 months and learn to budget for their rent and food.

A typical day consists of waking at 5:00 am for the bonfire pit, reading of Proverbs and prayer time. After the first two weeks, the men actively work on painting jobs contracted to the ministry, or on the property 6 days a week, 8 hours a day and will head out on work crews after breakfast.  There is time on the weekend for relaxing, sometimes outings to the beach for surfing and snorkeling or trips to the local waterfalls are taken. Letter writing time is Thursday, Saturday and Sunday evenings. Physical fitness is important too and encouraged during this time. Telephone calls are not permitted during 1st Phase.  After dinner, group time, discipleship meetings, Bible studies and church services at Calvary Chapel North Shore vary each evening. No drugs including anti-depressants are allowed on the ranch. Call for more information.

The non-refundable donation for the program is $3,450., which includes all room and board and then after the first 60 days, men work with a commercial and residential painting contractor and start earning funds. They then pay a nominal monthly rent for the duration of the 8-month commitment.  

No refund is given if the attendee walks away from the program during this phase.  If attendee decides to return, there is a $100 restart donation for each week that the attendee is out of the program, up to 4 weeks or $400.  After 4 weeks, the entire donation of $3,450. is requested to restart the program from the beginning. 60 days in 1st Phase must be consecutive for graduation.  Maximum success is achieved by completing the 2nd Phase also, which is why it is a full 8-month commitment.  During the 2nd phase the men are obligated to continue working with the ministry and pay their own room and board. Stewardship of funds is developed, and we do not want the family to provide any financial assistance during this time. 

Call us for more information. We are here to answer your questions.  We also have references of past men that have gone through the program. 

951-204-2165  www.UturnForChristKauai@gmail.com

Contact Us

Mail and packages can be sent to:

U-Turn For Christ P.O. Box 1781, Kapa'a,  HI  96746

(951) 204-2165 Intake Coordinator Cell 

Additional U-Turn for Christ Locations:

Please Note: Each location is run independently. 

Call each location for individual pricing and information.

Woman's Resources available on some Mainland Facilities

UNITED STATES

Arizona

16529 North Az highway 87

Payson, AZ, 85541 uturnforchristarizona.com

928-468-6336

California

Main Headquarters:

Riverside/Los Angeles Area

20170 Patterson Ave

Perris, Ca, 92570 uturnforchrist.com

951-943-7097

Camino (Northern California)

PoBox 626 Address

Camino,CA 95709 uturnforchristcamino.com 530-644-1982  

Colorado

514 N Wahsatch Ave

Colorado Springs, CO, 80903 uturncs.com 719-473-6285

Florida

 (Coming Soon)

uturnflorida.com 727-565-3302

Maine

154 River Rd. 

Orrington, ME, 04474 ccbangor.nm-secure.com 207-991-9555

​New Jersey 

98 Crow Hill Rd

Freehold, NJ, 07728 uturn4christnj.com 732-757-5525

New Mexico

205 Camino Cuatro SW

Albuquerque, NM,87105 uturnforchristnewmexico.org 505-217-6888

Oregon

320 Lind Rd. 

Grants Pass, Or,97527 uturnforchristoregon.org 541-295-5161

Tennessee

1160 Black Road

Greenville, TN, 37743 uturn4christtn.com 423-639-3720

Texas

1542 Villareal Rd.

San Angelo, TX, 76904 uturnsa.com 325-262-8845

South Carolina

1156 Barr Rd.

Lexington, SC, 29072 uturnforchristsc.com 803-951-2197

Pennsylvania

515 S. 6th St.

Lebanon, PA, 17042 uturnforchristpa.org 570-259-3753

Nevada

3590 Mars St.

Pahrump, NV, 89048 uturnforchristpahrump.com 775-209-9077

Falls close to the 2nd phase house

"Proverbs Pit" is a U-Turn tradition for morning prayers and reading of Proverbs

Island Roosters add a unique flavor to the beach

Bible Studies on Sunday after church at the beach

Come Join Us on the beautiful island of Kaua'i for restoration and rehabilitation of lives away from the old associations at home.

U-Turn For Christ Arizona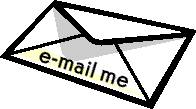 Photos of Life at U-Turn for Christ Kauai



U-Turn for Christ South Carolina

Men will dig a 5' x 5' x 5' Hole as an extreme discipline 

Mighty Warriors For Christ!

[google493ca0124720d20a.html]